Fruit harvester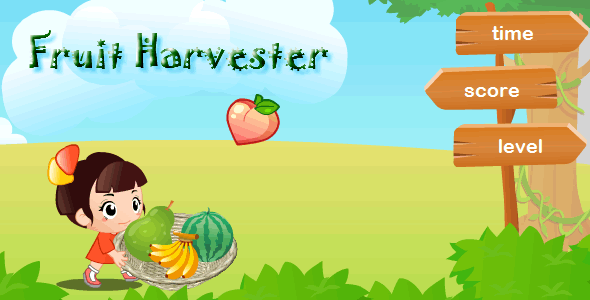 User ratings for Fruit harvester.
4 sales,

16400 views
Description
Flash version: 12, ActionScript 3.0.
Fruit Rain
Thank you for downloading!


FEATURES:

It is very interesting game.
It is AS3.0 Version.
It can display all kinds of fruits that you like.
These fruits have different motion trajectory, and are random.
Random emission according to time.
You can control the gril to get the right fruit.
There are four levels total but if you need it can changed.
There are six fruits you can add fruits that you like.
After each level you can get scores according to the right fruit number.

HELP:
If you have other question ,please contact me.
Good Luck using the file in your projects!
Keywords: as fruits harvest education game lovely gril basket apple pear peach watermelon strawberry banana