Visiting Card Design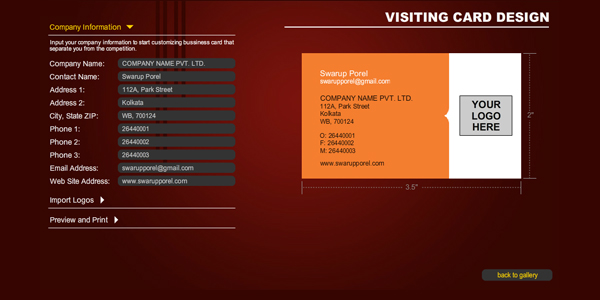 User ratings for Visiting Card Design.
1 sale,

5766 views
Description
Flash version: 11, ActionScript 3.0.
Choose your card and customize it. It's easy and fully customizable. Add photos from your personal computer. The out put image is in fully printable, it is in 3.5" x 2" and in 300 Resolution.

NOTE: Due to folder permission "Save" and "Order" may not work, but in source its fully working... simple to install, just upload all files into the server.
Comments
You need to
LOGIN
to post a comment.
This file has no comments