jQuery Accordion Gallery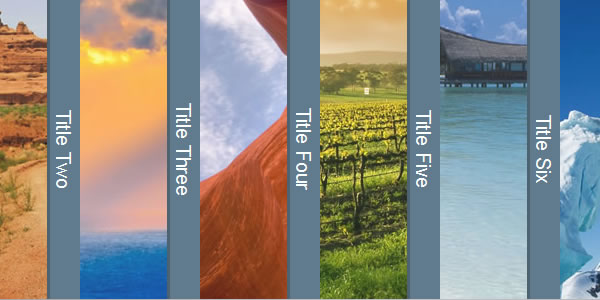 User ratings for jQuery Accordion Gallery.
1 sale,

5446 views
Description
The jQuery Accordion plugin is an easy to use menu, that can be adapted for your projects. The jQuery plugin is available both horizontally and vertically. Some of the features include autoplay, border, scroll images, click or hover images action.

<h2>jQuery Accordion Gallery Features:</h2>
<ul>
<li>Easy to customize</li>
<li>Accordion orientation : horizontal & vertical</li>
<li>Multiple accordions on the same page</li>
<li>Autoplay slideshow available</li>
<li>AutoPlay / Previous / Next buttons configurable via CSS file</li>
<li>Expand the accordion by hover or click events </li>
<li>Add captions with simple text or HTML text</li>
<li>Smooth text animation </li>
<li>You can scroll along multiple slides </li>
<li>Cross browser compatibility: compatible with all major browsers</li>
<li>Set URL links for each slide</li>
<li>Available Help file</li>
</ul>
Keywords: jquery accordion gallery autoplay buttons transition animation scroll
Comments
You need to
LOGIN
to post a comment.
This file has no comments